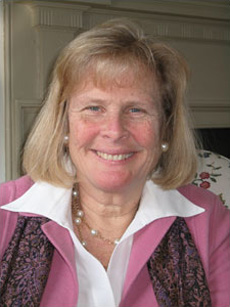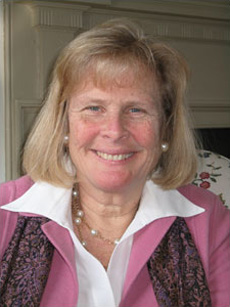 Diana H. Terrell, Ph.D.
Director
diana@delawarefamilycenter.com
Dr. Diana Terrell is a psychologist and one of the founders of the Delaware Family Center. She received her B.A. and M.Ed. from the University of Delaware and her Ph.D. in counseling psychology from Temple University. In her clinical practice, Dr. Terrell has worked primarily with children and families coping with health, learning and behavioral problems. She provides custody evaluations for use in the Family Court of the State of Delaware to facilitate legal solutions, co-parent counseling for parents to master techniques to work successfully with their ex-spouses, and family counseling for blended families hoping to improve relationships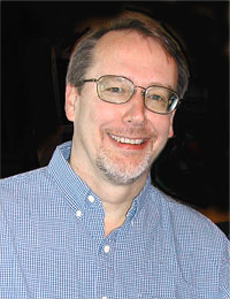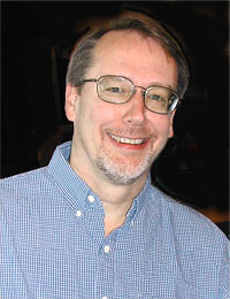 Wesley R. Bowman, Ph.D.
wesley@delawarefamilycenter.com
Dr. Wes Bowman is a psychologist and director of Delaware Family Center in Wilmington. He works with adolescents, adults, couples and families dealing with issues of depression, anxiety, substance disorders and relationship problems.
Over the past 29 years, he has also worked with businesses and organizations in a training, consulting and counseling role. He developed and now manages employee assistance programs for W. L. Gore & Associates, Inc. and The Nemours Foundation. Dr. Bowman is past president of the Delaware Psychological Association and more recently served as Vice President of the Board of Examiners of Psychologists for the State of Delaware. He is a contributing editor in Charles Scribner's Sons Publisher health encyclopedia, Human Diseases and Conditions, Behavioral Health and the NIMH publication and the NIDA publication Assessment of Adolescent Substance Abuse. He has also authored articles for corporate newsletters and health websites, such as KidsHealth.org, on topics related to wellness, stress-management, substance disorders and relationships. Dr. Bowman is the recipient of the Caron Foundation's 2014 Greater Philadelphia Community Service Award for Human Resources/Employee Assistance. He is licensed to practice in Delaware and Maryland.
Dr. Bowman's personal interests include music, cycling, snow skiing, and reading/studying psycho-spiritual literature. He is married with 2 adult daughters and lives in Hockessin, DE.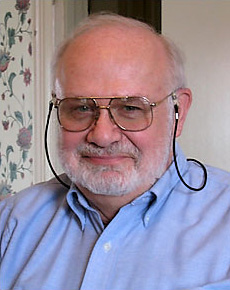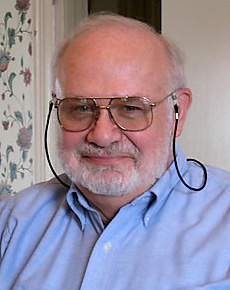 David Raymond, LCSW
david@delawarefamilycenter.com
Since receiving his degree to practice Clinical Social Work in 1978, Mr. Raymond has been providing therapy to adults and adolescents in inpatient, intensive outpatient and private practice settings. He has been with the Delaware Family Center since 1995. In recent years, he has been interested especially in assisting individuals impacted by overwhelming experiences to return to and improve functioning. He employs methods such as EMDR, somatic experiencing, stress management and biofeedback. He strives to remain current in the latest brain and body-mind research and to shape his approaches to helping his clients accordingly.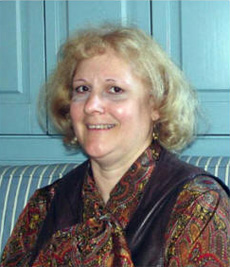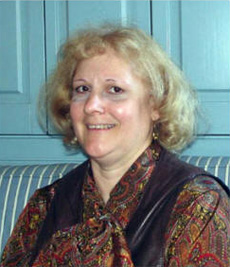 Ann C. Altemus, L.C.S.W.
ann@delawarefamilycenter.com
Ann's 20 years of experience as a clinical social worker has been working with individuals and families in high stress situations. She has been trained in several modalities and specializes in trauma focused CBT as well as mindfulness-based techniques. Ann works with adults from a family systems perspective to view clients in their entire environment. As a member in good standing with the International Association of Trauma Professionals, Ann treats those who struggle with trauma and PTSD as well as depression, anxiety and anger management. Helping individuals heal through grief/loss and life transition issues are included her practice.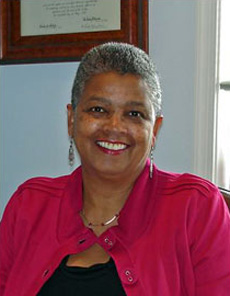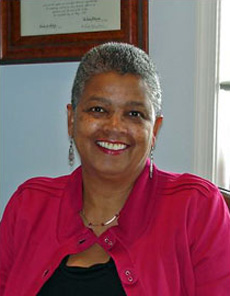 Robin Redman, LPCMH
robin@delawarefamilycenter.com
Robin Redman is a licensed, board certified, mental health counselor. After working 21 years in human resources, she left the corporate arena to pursue her passion for a career in the mental health field. Robin received a Master's degree in Community Counseling from Wilmington University in 2001. Her experience is in working with children, adolescents and adults in individual, couples (including gay and lesbian couples) and family therapy. Robin's interests are in the areas of sexual abuse, trauma, foster care and adoption issues, relationships, depression, anxiety and grief/loss.
Robin uses a cognitive-behavioral and client centered approach. She also uses EMDR in the treatment of single and complex trauma. Robin strongly believes that given the appropriate tools, clients are empowered and motivated toward the completion of their own healing.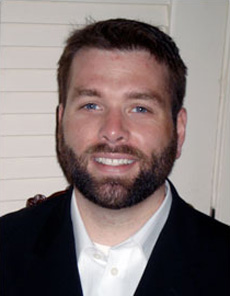 Aaron Alfano, Psy.D.
aaron@delawarefamilycenter.com

Dr. Aaron Alfano is a Psychologist who specializes in working with children, adolescents, and families. He received his B.S. from the University of Pittsburgh and his M.A. and PsyD from Widener University. He has written on the topic of integrating mindfulness techniques in the treatment of ADHD.
Dr. Alfano is a member of the Delaware Psychological Association and currently serves as the President Elect. He is also a Pennsylvania Certified School Psychologist. In addition to providing psychotherapy, Dr. Alfano has an interest in psychological assessment and assessment of learning disabilities. He believes forming a strong relationship with clients is the basis for promoting lasting, meaningful change in behaviors.
Dr. Alfano lives in North Wilmington with his wife and two boys. His personal interests include skiing, running, working with his German Shepherd Dogs and caring for African Cichlids.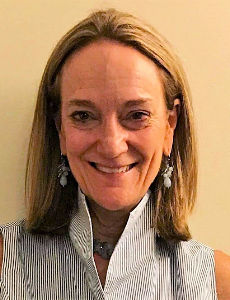 Mary W. Davis, LPC
mary@delawarefamilycenter.com

Mary W. Davis is a Licensed Professional Counselor of Mental Health, Licensed Chemical Dependency Counselor and a Certified Drug and Alcohol Counselor. She has worked for over 30 years in the field of mental health. She enjoys working with adults in the areas of personal growth, depression, anger management and alcohol and drug recovery. Mary especially likes working with couples to help them get unstuck from destructive patterns in their relationships. She is trained in The Gottman Method and has found that it is helpful in letting couples begin to reconnect and develop empathy for one another. She is bi-lingual (Spanish) and offers mental health services in Spanish with cultural insight. Before joining the Delaware Family Center, Mary worked in the Domestic Violence Treatment Program of CHILD, Inc. with victims and offenders.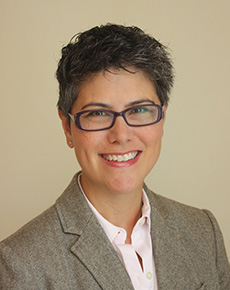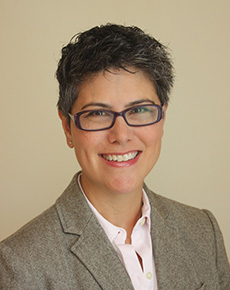 Beth Chen, Ph.D.
beth@delawarefamilycenter.com
Dr. Beth Chen is a licensed psychologist with over ten years of experience in hospital and private practice settings. She received her B.S. from Syracuse University and her Ph.D. in clinical psychology from St. John's University. Prior to joining the Delaware Family Center, Dr. Chen worked in private practice in New York City, where she specialized in cognitive behavioral therapy for anxiety disorders and depression. She was also a senior psychologist at Elmhurst Hospital Center in Queens, NY, and a faculty member of the Ichan School of Medicine at Mt. Sinai, where she supervised and taught psychology interns and psychiatric residents.
Dr. Chen, a Wilmington native, works collaboratively with her clients to empower them to achieve their personal goals in therapy. She practices cognitive behavioral therapy (CBT), which is an evidence based approach that has been shown to be extremely effective for a wide range of psychological difficulties. The basic tenet of CBT is that our emotions, behaviors and thoughts all interact with one another. In therapy, individuals learn to identify thinking and behavior patterns that are linked to negative emotions, and develop skills to interrupt harmful patterns and improve mood. Dr. Chen believes strongly that individuals should feel comfortable with their therapist and hopeful about therapy. She is happy to personally answer questions about her practice.
Ben Alfano, PsyD
ben@delawarefamilycenter.com
Dr. Benjamin Alfano earned his Doctorate of Clinical Psychology from Widener University and is a licensed psychologist in the state of Delaware. He completed his doctoral internship at the Widener University Counseling Center and the Joseph J. Peters Institute in Philadelphia, Pennsylvania. Dr. Alfano has experience and training working with adolescents and adults with a variety of problems including relationship issues, depression, anxiety, trauma, substance abuse and difficulty adjusting to life changes. Dr. Alfano believes in working together to identify problems, reduce distress, restore balance, and improve overall quality of life.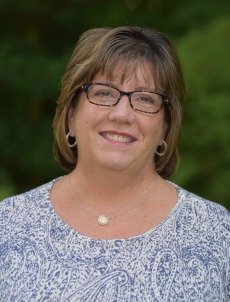 Deborah L. Miller, Ph.D.
debbie@delawarefamilycenter.com
Dr. Deborah L. Miller is a licensed clinical psychologist specializing in the evaluation and treatment of children and their families. She has over 20 years of experience conducting comprehensive evaluations and treating learning, attentional, behavioral and emotional concerns. Dr. Miller has vast experience conducting school observations and providing consultation to school personnel. Dr. Miller frequently consults with pediatricians and other medical professionals. Areas of expertise include, but are not limited to, ADHD, chronic medical conditions (e.g., cystic fibrosis, cancer, headache, stomach pain, constipation, encopresis), sleep difficulties, grief and bereavement, potty training, anxiety, and selective mutism.
Dr. Miller, a Wilmington native, received her B.A. from Vanderbilt University and her Ph.D. From Louisiana State University. She completed her internship and a postdoctoral fellowship at the Brown University School of Medicine and an additional fellowship at Memorial Sloan-Kettering Cancer Center in New York City. Dr. Miller was previously a staff psychologist at Nemours/A.I. DuPont Hospital for Children where she co-coordinated the Behavior Consultation Clinic, supervised pre- and post-doctoral psychologists, and trained medical residents in physician-patient communication skills.
Dr. Miller lives in Wilmington with her husband, two teenage children, one dog, and two cats. She enjoys cooking, gardening, traveling and photography.
Dawn Bowman, M.S.
dawn@delawarefamilycenter.com
Dawn Bowman is a licensed associate counselor of mental health. She previously worked in a children's psychiatric hospital for seven years before staying home to raise her two daughters. She decided to return to the mental health field, this time to work with adolescents and adults. To enhance her clinical skills, she returned to graduate school and in 2016, received a second graduate degree, a masters in Clinical Mental Health Counseling. She currently works with older adolescents and adults who are facing challenges with life stressors and dealing with symptoms of anxiety, depression, relationships struggles, trauma and loss, and Post Traumatic Stress Disorder.
Dawn uses a multidimensional approach, integrating different treatment modalities based on each client's unique needs and goals. Her work draws on a foundation of the humanistic and interpersonal perspective of counseling, cognitive behavioral therapy (CBT) and Gestalt therapy. She believes that empowering clients with an understanding of how the body and mind are connected is an important component of treatment. Her passion is to assist clients on their journey through growth and development, healing and hope. Her two-year-old puppy often joins her at work as "a co-therapist".
She is the mother to two grown daughters and has been married for twenty-five years to her best friend and partner in this adventure called life. She enjoys time with family, walking with friends, yoga, reading, and cooking new recipes.